Sell more fish and chip shops using online marketing
So here is our quick guide on how to market your shop online, to help you sell more fish and chips. Part 1 will focus on the importance of your website and its positioning upon google entries.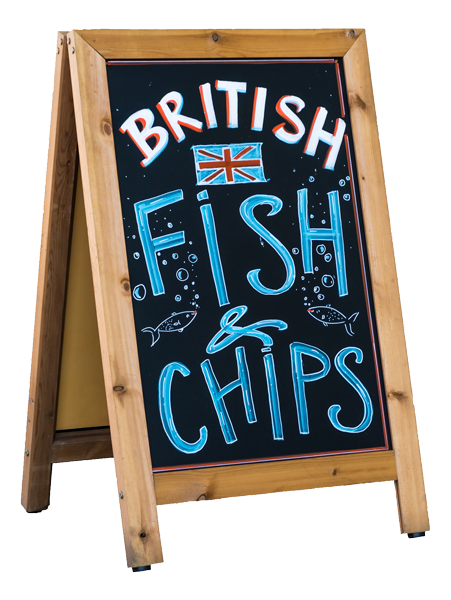 The Great British fish and chip shop is now facing more competition than ever before. Long gone are the days when the UK had 35,000 fish and chip shops dotted all around the UK. It's not just the big fast food franchises like McDonalds that are causing the problem. Kebab shops, Chinese, Indian and Italian restaurants seem to be everywhere. You then have Costa Coffee, Caffe Nero, Wild Bean Café and Starbucks all competing for your customers hard earned cash.
So, what is the solution?
• Better quality food?
• Cheaper prices?
• Better customer service?
Or, is there another way to solve this – ONLINE MARKETING
Just take a minute to think about how all these other large companies have grown. Is it their prices are cheaper than yours or the food quality better, or is it simply their brand is better known and promoted more?
It's time for the us to fight back and put the UK's most famous staple diet back on the minds of the British public.
Nearly all fish and chip shops are privately owned and most people will have either one or a small number of outlets. This is the true British entrepreneurial spirit at its best. So many people in the UK, like me, would rather spend money with a small local company as opposed to a large multi-national franchise. We just need to know you exist!
Website
Let's just take a look at a Google search on "Fish and Chip Shop Hemel Hempstead." We have searched the first two pages of Google and looked at twenty entries. TripAdvisor for example had the first, sixth and seventh entry on Google.
Company Position
TripAdvisor 1,6,7
Just Eat 2,3
Chip Shop Website 4
Yell 5
192 8,9
Thomson Local 11
Business for Sale 12,18
Dalton Business 13
Find It Berkhamsted 14
Facebook 15
Chip shop website 16
Hemel Online 17
Deliveroo 19
Find It Hemel 20
What does this show us?
• In the top 20 searches online, there are only two fish and chip shops with a website that come up on Google
• You need to get your details into directories such as Yell, 192, Thomson Local, Daltons Business
• You need positive TripAdvisor entries
• Think about local websites. In Hemel Hempstead for example, there is "Find It Hemel Today and "Find It Berkhamsted Today."
It will inform people of your opening times, postcode, prices etc. One even said become a millionaire by buying a packet of chips and being given a scratch card.
Our team are on hand to help out with any questions you have. Please just call 01494 611 456 or email hello@fishfryerfinance.co.uk for more information.
Thank you for your interest, good luck with your new business.